Description
The Accelera MT-01 is an aggressive mud-terrain tyre that fits all your off-road needs. Unique tread blocks, a deep tread design, and an open scalloped hump will keep you "grounded" while you're off-road. Don't let the aggressive pattern fool you–the Accelera MT-01 is engineered to reduce noise levels and maintain smoothness, no matter how tough the terrain!
At Accelera, we're all about performance, elegance, and safety. Accelera makes passenger car tyres and light truck tyres for passenger cars, SUVs, CUVs, and 4×4 vehicles, but where we truly shine is our performance tyre line-up. With tyre diameters as small as 14 inches and as large as 24 inches, and tyre widths as narrow as 155 mm and as wide as 325 mm, we make a tyre for every application, whether you're looking for a tyre for your Mazda or Maserati.
With Accelera tyres, you don't have to pick between tyre performance, traction, grip, or tread life. Our tyre patterns are designed to maximize handling and traction while increasing tyre life. Each tyre is manufactured using our in-house technology to ensure the highest standard of quality and performance.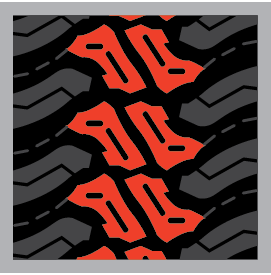 Unique tread blocks with wide center sipes
increase off-road traction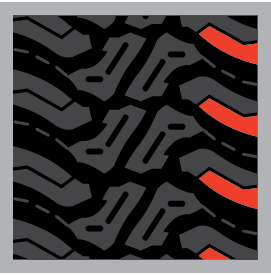 Open scalloped hump tread
offer superior tracking on off-road surfaces; situated between block slots to drain water rapidly, as well as throw away trapped rocks, mud and other foreign material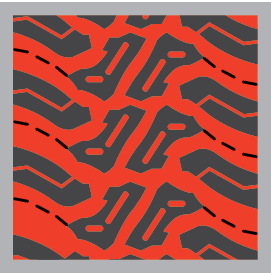 allows strong hold on ground surfaces and maintains grip on loose surfaces
Available in the following sizes