AUCKLAND'S 4x4 AND 4WD SPECIALISTS
Motortech 4×4 have been providing quality 4wd parts, servicing, tyres and accessories on the North Shore since 1994.
Owner Stuart Cocking took over the business in October 2004, and loves having a 'muddy good time' in 4x4s. Stuart has over 20 years experience with vehicle servicing and repair, much of which has been focused on 4wds. Stuart is a factory-trained Land Rover technician, and has extensive experience with European vehicles, as well as all makes and models from small passenger vehicles to large diesel engines.
The team at Motortech 4×4 includes four full-time mechanics, all of whom are specialists in 4wd, but also have the skills and experience to service all makes and models.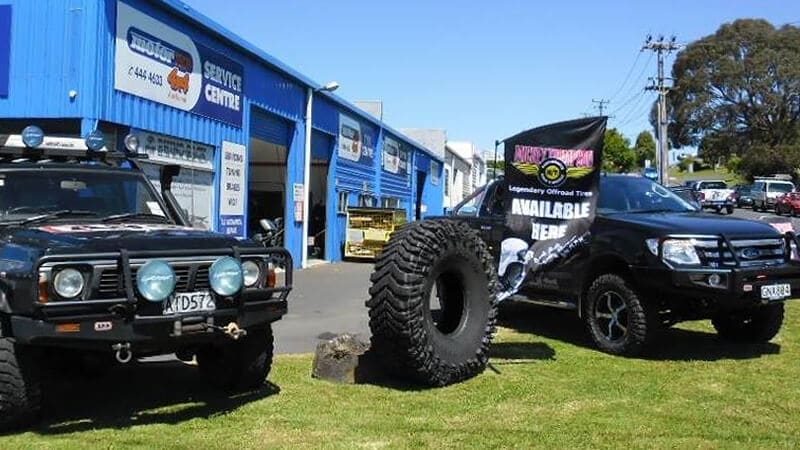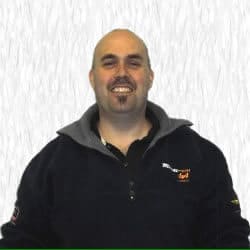 I served my apprenticeship for NZ motorcorp, I am a fully qualified Automotive engneer with over 25 years in the Automotive trade and have worked for many franchise dealers, such as Jaguar, MG, Nissan and Landrover
I love fishing, hunting and 4wding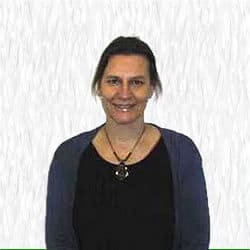 Accounts and Admin (The Boss)
I have been in accounting and customer services since 1997. Works in the office 4 days a week while the children are at school.
I like gardening, yoga, 4wding but most of my spare time is taken up with our childrens activities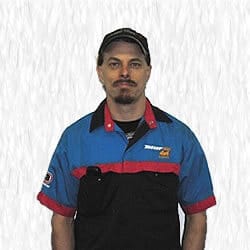 Service Manager/Technican
In Motortech 4×4 since 2012, I am a fully qualified Automotive engineer with 17 years experience in a wide variaty of vehicles.
I am a member of the landrover 4wd club and compete in many 4wding events and races. Loves Modifing/Fabricating parts for 4wds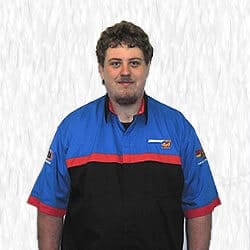 Has been with Motortech 4×4 since 2011, finished apprenticeship in 2012
Expert in all things tyres and alignments.
Loves fishing, 4wding and speedway
To the managment and staff at Motortech 4x4 Several months ago i purchased a 92 4.2l non turbo Nissan Safari to eventually replace my aging Isuzu I intended to modify it over time and eventually come up with a capable off road vehicle, it soon became clear that due to personal time constrants I could not achieve my goals in an acceptable time frame without assistance First I had Motortech 4x4 install a 100mm OME suspension lift to facilitate future clearance for 35" tyres. I then asked Motortech 4x4 for a quote for a turbo, 3inch exhaust, custom made front and rear bars, side bars/rock sliders, a cargo barrier and drawer system John Harvey designed the bars around the existing factory PTO winch cradle and extended the line across to the front gaurds, he then designed a rear bar incorporating towing eyes and spare wheel carrier. Most importantly for me, the time frame gave John and myself the opportunity to discuss the design during the build and address any unforseen issues. Motortech 4x4 worked through all certification issues and the vehicle was fully certified and road worthy. As with all major jobs, there have been little issues discovered. On all occasions those issues have been successfully resolved. I really am satisfied that a damn good job was done and highly recommend Stuart and John of Motortech4x4 for this type of work.
I fish and I hunt and I love my 4x4, which is why I see Stu and the guys at Motortech 4x4 for anything 4 x 4. They're good guys who really know there stuff. Great service, so big Props to Motortech 4x 4
To Whom it may corcern TVNZ has been utilising the services of Motor Tech 4x4 since 2010. The professionalism, knowledge and skill sets that the team displays are paramount to keeping the TVNZ Operations Vehicles running at their optimum performance. Stu and team provide cost effective, honest and a time reliable (vehicle collection time) service which is an essential part of our operation plan.
Hi Stu & Jane I would just like to extend my appreciation for the Mechanical Services you have done for my vehicles (and my sons) over the last 8 years.I have found your company Motortech 4x4 to have the utmost concern for the benefit of the customer. Your services and products have been of the very best quality. Your advice and Skills are of the highest calibre and respected by all who know and deal with your company.Keep up the excellent work. I highly recommend your company to anyone looking for your services.
Since purchasing my Jeep Wrangler I have used Motortech 4x4 for all my servicing and accessory requirements. I have found Stu and his staff to be out standing in their knowledge of 4x4's and customer service. I travel from Papakura to use Motortech 4x4 such is my belief they are the best for 4x4 by far.
Dear Stuart Re:200 Series Toyota Land Cruiser I would like to take this opportunity to thank both yourself and the team at Motortech 4x4 for the recent upgrade of my vehicle, from my initial contact right through to completion I found Motortech an absolute pleasure to deal with, truly second to none. Your Knowledge of products, professionalism, and your ability to listen to my specific requirements and advise options made the entire process hassle free. Your communication and sincerity simply top notch. You delivered what you said you would deliver, and the quaility of the end product I find exceptional. A sincere thank you to you and the team, I look forward to dealing with Motortech in the near future and will most certainly do my best to send prospective customers your way.
Just wanted to let you know how good your staff are. Bought my Jeep Grand Cherokee in this week to have both rear bearings and seals done. Outstanding customer service from the team always keeping me informed with progress,and have done an outstanding job repairing my Jeep at a fair price. It's the first time I have bought my Jeep into you guys and will always use you guys in future for servicing or any repair work that might be needed. I think I was dealing with Warwick, fantastic customer service "Shout that man a beer or two". Great to see companies going the extra mile for their clients. Awesome Work !!