Maxxis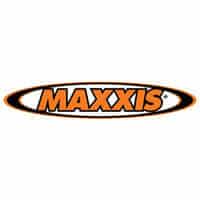 For over 38 years, original equipment and aftermarket customers have known that they can count on Maxxis for the highest quality tires, in categories including automobile, light truck, motorcycle, ATV, bicycle, race kart, trailer and lawn & garden.
VIP Technology (Virtual Intelligent Prototyping), a process developed by Maxxis, ensures that our products continue to evolve, remaining the best in quality and performance.
Starting with a company-wide quality control program, the Maxxis quest for excellence extends to the materials we use, the best available technology, and outstanding customer service.
Online: www.maxxis.com
Maxxis

Maxxis MT772 Razr MT 33×12.50R15 6PR

Maxxis MT772 Razr MT 33×12.50R15 6PR

$

575.00

or 6 weekly interest-free payments from $95.83 with

Add to cart

All Terrain Tyres

265/70R16 Maxxis AT980 Bravo AT OWL

The AT-771 was engineered to provide the confidence to tackle your favorite local trail or your everyday urban work route. The unique tread pattern and sidewall lug design offers excellent all-terrain traction while reducing pattern noise with multi-pitch noise reduction technology. Enhancing the AT-771's off-road prowess, the overall construction utilizes a stiff but conformable carcass with several key reinforcements to improve stability and handling while offering a refined ride on smoother surfaces.