Bushranger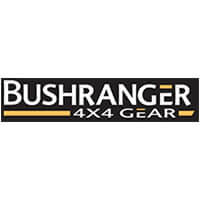 Bushranger Auto Gear offers a comprehensive range of accessory products which are innovative and practical, which will add to the function, safety and convenience of your vehicle.
They will also help to protect its exterior and interior and can even add an individual touch of personality.
For more than a quarter of a century Kingsleys have been producing quality products for owners of 4WD's & Utes and the Bushranger name stands out as one of the market's true leaders. The recognisable thing in common with all Bushranger products is their obvious quality, which is backed by a written no-fuss warranty for up to 5 years.
Online: www.bushranger.com.au
Showing 1–9 of 11 results