SUPERWINCH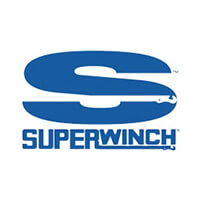 Superwinch designs high performance winches, mounting kits and accessories that get you out of trouble and keep you moving forward.
Superwinch products are the winches trusted by professionals and weekenders alike for everything from racing to recovery, boating to off-roading.
With their sleek, compact construction, Superwinch products are designed for fast, easy installation.
Available in capacities ranging from 1,000 to 30,000 pounds, Superwinch has the right winch for your application.
Online: www.superwinch.com
Showing the single result