Simex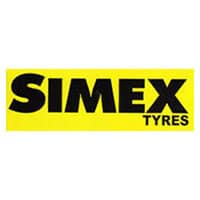 The Simex range is extensive and includes tyres from passenger to commercial, 4×4 and RV to high performance passenger tyres as well as agricultural, industrial and earthmover tyres.
Simex is manufactured in Malaysia by the local Dunlop manufacturers, and are built to conform to European (ETRTO), USA (TRA), Japanese (JATMA) all of which conform to local standards in New Zealand and Simex is currently exported to over 40 countries.
Online: www.simextyre.com.au
No products were found matching your selection.