Lightforce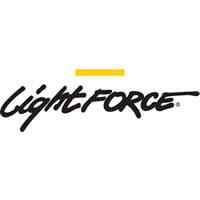 LIGHTFORCE is Australia's leading designer and manufacturer of an innovative range of portable high intensity modular lighting systems.
Key design features that define LIGHTFORCE products result in lights that are stronger and lighter with optimal performance, exceeding that acheived by competitors.
In arguably the most comprehensive comparison of driving lights ever conducted, Australia's 4WD Monthly magasine awarded LIGHTFORCE as the best Halogen & HID light on the market today.
Online: www.lightforce.com
Showing the single result