Kingone Winch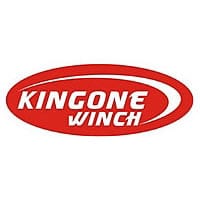 Kingone winches have gained a strong reputation for superior world-class products. Accordingly, our winches have been used for a variety of purposes including incline load pulling, vehicle recovery, recreation, commercial and military applications.
We focus our efforts on innovation R&D and strict quality control. Appropriately, we have established a professional TEST facility in order to strengthen our new product QC process and increase our competiveness. Our Kingone winches have been awarded CE certificate and ISO-9001:2008 certificate.
Therefore, if superior products, unique designs, excellent customer service and competitive price are what you're looking for, we–Kingone Industrial Co.,Ltd. are standing by to meet your needs.
Online www.kingonewinch.com
No products were found matching your selection.