Drivetech 4x4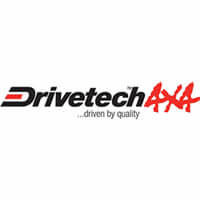 Drivetech "4×4" is a newly established parts brand, with a long heritage (previously under the Drivetech brand) in the four wheel drive industry. The name is synonymous with quality and offers reliable and cost effective solutions to the industry.
Drivetech 4×4 consists of a huge range of under bonnet and under vehicle parts and repair kits. The range is rapidly expanding to meet the requirements of today's 4WD Parts Industry. All Drivetech 4×4 parts come with nationwide warranty ranging from 1 to 3 years.
All Drivetech 4×4's parts continue tradition of supplying the market with top quality 4WD parts and components at very reasonable prices.